Amazon Smile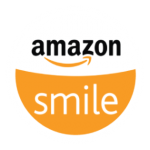 Amazon now has two programs which can generate money for Archway. After a simple setup, we can benefit from both, and earn up to 10% for our school just by shopping!

First, make sure you select Archway as your charitable organization through Amazon Smile:
Type Archway Scottsdale in the search bar
Select Archway Scottsdale Classical Academy Parent Organization (the first option) on the following page
Next, bookmark this Amazon Smile link and use it every time you shop! It will connect to your Smile account and earn money from both the affiliate link and the Smile program.
Now spread the word! Friends and family can use the Smile account and the affiliate link to help Archway earn money.